So starting Wednesday night and going through early friday morning we got a blizzard! 40-50mph winds, and 18" of snow! But that also means that my doctors appointment was cancelled ;( So i cant put weight on my foot till AFTER new years :P But i just gave up on being careful and went and took pics of jeff doing some urban snowboarding.
First we went to the capitol! Jeff built a jump on the stairs :)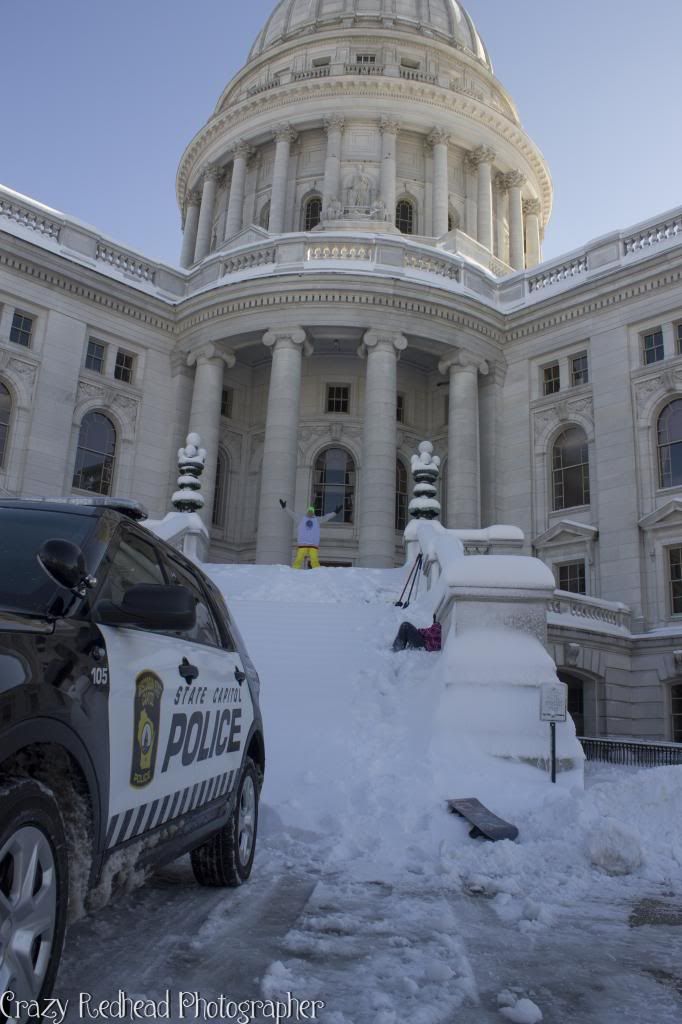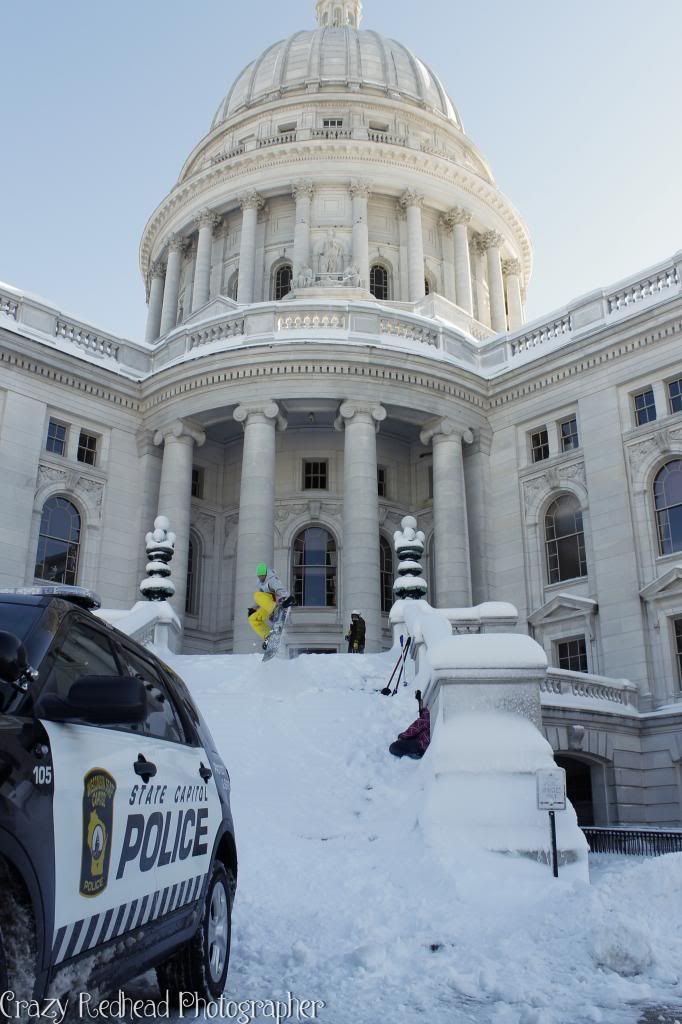 Then we found an awesome graffiti wall!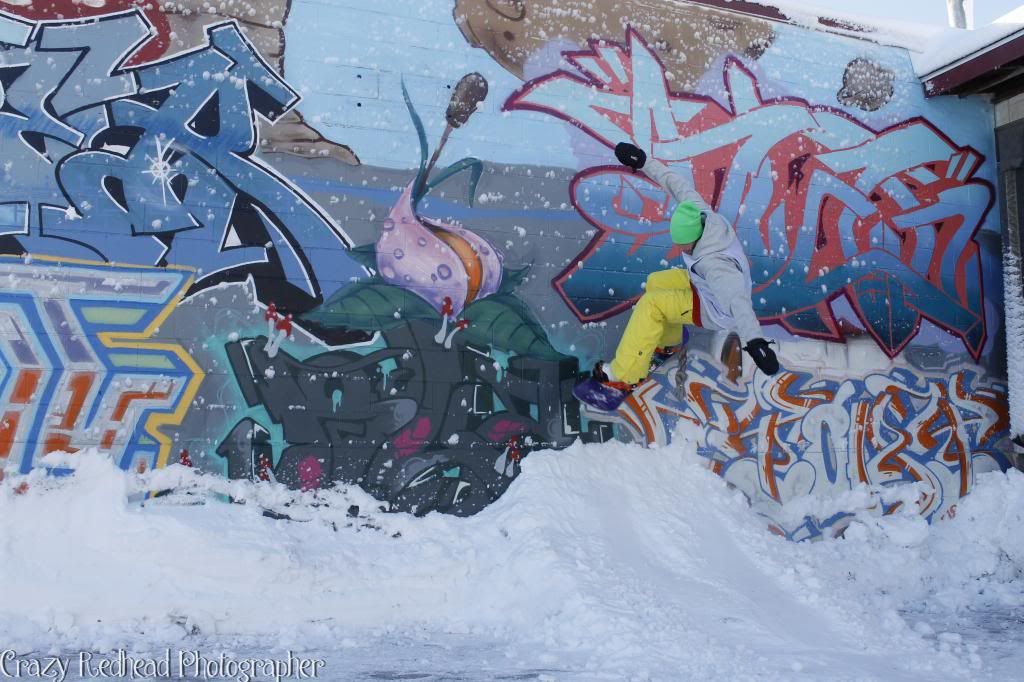 Then we were driving home and saw a really cool staircase.
And miah hit it too!